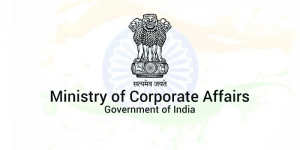 Private Limited Company will have to file detail of Loans standing in their books of accounts.
Ministry of Corporate Affairs (MCA) on 22nd January 2019 issued a rule not notified yet, state that every company other than Government Company shall file onetime return of outstanding loan from 1stApril 2014 to the date of notification in Form DPT-3.
Form shall be submitted within 90 days from the date of publication of notification.
When we are give detail of Loans in annual return then what's need of further information. It looks simple to file. Just have a look the form, your consultant will tell how difficult it is.
Rules are getting tough, compliances, penalties and late fees are getting increased. MCA sending mails to company to get your compliances done on time or you would be prosecuted.
It's ''Hard to do business'' not ''Easy of doing business'' in India.
Click the link to see full notification
http://www.mca.gov.in/Ministry/pdf/AcceptanceDepositsAmendmentRule_22012019.pdf